Professor Sugata Mitra Trustee Appointment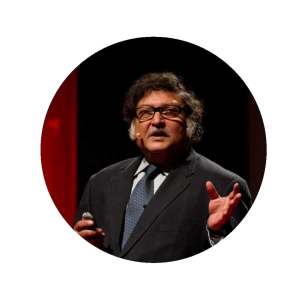 On August 19, 2021, Prof. Sugata Mitra was appointed to the Board of Trustees of the Charity Montessori St. Nicholas. Prof. Mitra is an Emeritus Professor at NIIT University and was previously the Professor of Educational Technology at Newcastle University. Best known for his hole-in-the-wall experiment, Prof. Mitra brings a plethora of experience in conducting and guiding research in children's education and other educational technologies. He is a Ph.D. holder in Theoretical Physics and is credited with more than 25 inventions in the area of cognitive science and educational technology.
The Montessori Board of Trustees is made up of a diverse set of individuals chaired by author, inspirational speaker, and CEO of Nosh Detox, Geeta Sindhu-Robb. Montessori Group aims and focuses on providing quality education offering, training, and partnerships to create a social impact, and support families and practitioners all around the globe. Montessori Group CEO, Leonor Stjepic is very excited to welcome Prof. Mitra to the Board of Trustees and furthermore believe his experience and understanding of children's education will be of great benefit to their research. Prof. Mitra has expressed his delight to be a part of the esteemed Board of Trustees and plans to conduct high-quality research on children's education and create visual impact.