HackNU 3.0 Winners Announcement
The third edition of HackNU began on March 10, 2021, and ended on March 29, 2021. It consisted of 3 rounds: Ideathon, Hackathon, and Blogathon. Students from all disciplines participated with unique ideas but only 3 would win the hackathon. The winners of HackNU3.0 are Team 'HOVERFLY' while Team 'THE DEBUGGERS' and Team 'SKYLINE INFINITY' emerged as the first and second runners-up respectively.
Team 'HOVERFLY' had a unique idea to navigate industrial complexes by using a 'Scalable Autonomous Navigating' drone to follow along pipelines and look for visual signs of degradation such as rust or cracks. It will use onboard sensors to monitor the concentration of natural gas to detect leaks and additionally isolate the leakage source while triggering valve control to prevent further leakage.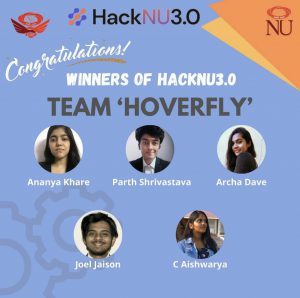 Team 'The Debuggers' worked on a project called 'AwFlow' which focuses on creating an application that measures air and water turbidity using a Smartphone. They used custom hardware for sensory mechanisms and software development. This will be integrated with smartphones enabling the measurement system within a mobile app.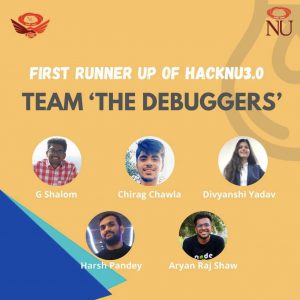 Team 'SKYLINE INFINITY' created an app called 'MeetEase' which would help reduce the stress and burden caused due to long working hours. 'MeetEase' is a collaborative platform to increase efficiency and flexibility, additionally aiding the current shift towards online work-from-home lifestyle.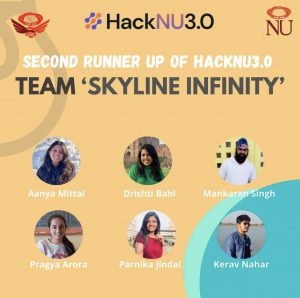 While almost all the teams had great ideas, the winning teams holistically performed well becoming the best among the teams.